Startup Attorney: How We Can Help Your Kansas City Startup Business
As Kansas City startup attorneys, it is a privilege to work with innovative, new companies. We particularly enjoy it because of the energy and the enthusiasm founders bring. Helping entrepreneurs bring their ideas to life is what makes being a startup lawyer fun. As a startup attorney, another benefit is that the legal issues that emerging-growth companies face are often very intellectually challenging: Disruptive, game-changing technology is often at the bleeding-edge of law.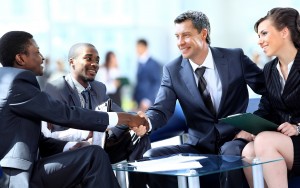 At the very outset, startups typically need work with founders' agreements, entity selection and formation, and assignment of intellectual property to the corporation. Frequently that involves forming a Delaware C-Corporation. As the company starts to gain traction, startups need to assistance with contracts, employment matters, funding, and more help with their IP. Generally, we can assist with all of those items, and should something be outside of our capabilities, We can usually provide our clients with introductions to other professionals and businesses who may be able to assist them.
Call us today at (913) 225-8215 for a no-obligation initial consult.
Typical Kansas City Start-Up Business Issues:
Beginning a startup is exciting and consuming
There are also many legal perils that startups face. Entrepreneurs need to be focused on building their businesses not learning how to practice law. I can advise your Kansas City, MO startup on issues such as –
Best Business Formation for Your Startup
Intelligently choose between Missouri, Delaware, or somewhere else. Make an informed decision on whether to have an S-Corp., C-Corp, Limited Liability Company (LLC), or a partnership.
Founders' Agreements and Stock for Startups
If you have more than one founder, you need to be very careful and memorialize the agreement among founders to avoid legal problems later. You also want to make sure that you have vesting in place so that if a founder leaves he or she doesn't have a disproportionate interest in the business.
Funding for Startups in Kansas City
Are you planning on bringing in outside money. Don't underestimate the importance of compliance with the state and federal securities laws. I can help with seed, angel, and venture capital financing for startups whether its common stock, convertible debt or securities, or issuance of preferred stock.
Trademark, Copyright, Trade Secret, and Patent Issues
Most Kansas City, MO startups have intellectual property to safeguard. Be sure that you have legal advice on how to protect your IP.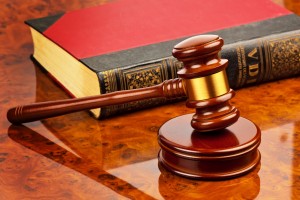 • Strategic Entity Formation
• Dissolving Entities
• Equity Agreements
• Entity Conversions
• Employee Agreements
• Shareholder Agreements
• Stock Purchase Agreements
• Terms of Use & Privacy Policies
• 83(b) Elections
• Angel Round Financing
• Separation Agreements