Corporate Counsel – How we Work
The Business Law Group is a firm dedicated to business matters. We are a group of highly skilled attorneys (many from AmLaw 200 backgrounds, General Counsel, etc.) that bring fantastic business counsel to you. Our rates are lower because we understand how business truly works and we dedicate ourselves to reducing overhead and bringing those cost savings to you.
The Best Counsel – Great Rates. Call us today.
What are we known for?
• Business formation — Starting a business requires meticulous and comprehensive planning. Issues such as entity formation, corporate formality compliance, financial planning, tax implications and potential liabilities must be carefully considered when creating a business. Should one of these areas be overlooked, you could be faced with a host of problems long before your business is even up and running.
• Mergers, acquisitions and other transactions — We guide business owners and directors through every step of the process of acquiring or selling a business, including financing, due diligence and corporate governance.
• Advising and consulting — We help our clients with matters of documentation and compliance to help them make business decisions that are legally sound and strategically beneficial. We can help you run your business in a way that supports your growth and minimizes your risks of litigation.
• Commercial real estate — We understand the importance of acquiring and managing the proper real estate. We assist clients with purchases, sales, commercial leases and related construction law matters.
• Dissolution and transfer — Putting an end to a business is not as simple as hanging a "Closed" sign on the front door. There are legal and financial requirements that must be met to avoid liability and protect your interests.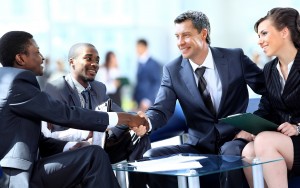 Missouri Business Formation: LLCs, Partnerships, Corporations
The decision to form a business is a significant personal, financial and legal undertaking. In the early stages of your business, a single mistake can have lasting implications. The right legal representation can mean the difference between success and failure.
At The Business Law Group in Kansas City, Missouri, we have helped many entrepreneurs and business owners bring their new ventures to market. We have a comprehensive understanding of limited liability companies (LLCs), limited partnerships (LPs), nonprofit organizations and partnerships. We oversee the entity creating process and assure that all necessary documents are filed so as to comply with regulatory formalities.
We offer strategic counsel and legal guidance through every stage of business formation — from choosing the right type of business entity to establishing the proper contracts and permits.
The Next Best Thing To Having Your Own Corporate Counsel
We know that creating the actual business entity is only the beginning. We strive to provide you with the tools and information you need to make strategic decisions that fuel your business's growth and success. We frequently see clients return for legal advice regarding real estate and business acquisition, employment law matters and litigation as they develop their businesses.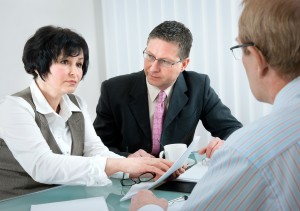 Missouri Attorney Handling the Buying or Selling of a Business
The buying or selling of a business frequently necessitates the advice and guidance of an experienced business law lawyer. At the Business Law Group in Kansas City, we focus on providing businesses with professional representation and knowledgeable counsel when buying or selling a business.
Our firm has handled numerous transactions involving the sale of businesses. We advise clients on either side of the sale, ensuring their rights in the transaction are fully protected.Contact us to discuss your specific business sale issues.
Many buyers and sellers attempt to use a pre-printed form for the purchase or sale of a business. They may do this to save the expense of a good business law attorney, but this savings may be short-lived. A generic document will fail to cover specific elements of your transaction, and your interests may be compromised, the deal may be lost, and legal fees extracting your business will be many times what it would have cost to have retained experienced legal counsel upfront.
Understanding the Business
It is essential that you fully understand what you are getting into when considering purchasing a business. As the potential buyer, you must understand all aspects of the business, including any problems. In some cases, potential difficulties may outweigh the future potential profit of the business and not be in your interests. Our firm acts in a consulting capacity, performing a complete due diligence review of the business before any actual negotiations or transactions take place and offering our professional assessment and evaluation. Due diligence is similar to a legal audit. All agreements, potential and actual litigation, corporate records, security interests, loans are reviewed to determine the status of the company from a legal perspective.
The typical procedure involves drafting a letter of intent, purchase agreement and due diligence review.
To further discuss your options when buying or selling of a business, contact the Business Law Group in Kansas City, Missouri. Our office is dedicated to helping you create, manage, protect and grow your business entity and its future. If necessary, we can be involved in litigation if there are any disputes that arise. Call us for a FREE initial consultation. For your convenience, evening and weekend appointments are available by request.
Business Dissolution And Transfer Of Ownership
There are many reasons a business owner may choose to wind down a business entity, such as retirement, financial reasons or simply being ready to move on. Whatever the reason, dissolving a business or transferring its ownership is rife with legal issues and it is essential to take steps to protect yourself.
At The Business Law Group in Kansas City, Missouri, we assist business owners, executives and shareholders throughout the full life cycle of a business — from its formation to its eventual sale, transfer or dissolution. We have helped many clients meet the legal challenges associated with closing a business.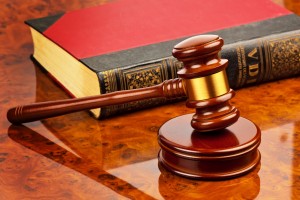 We can help you address:
• Financial ramifications
• Purchase or sale of business
• Employee and customer relationships
• State and federal regulations
• Tax issues
• Licensing requirements
• Notifying state agencies and tax authorities
• Collections
Different types of businesses, such as LLCs, corporations and partnerships, all have their own unique requirements for termination or transfer.
Closing your business is rarely an easy decision, and other parties like shareholders and executives can make it even more difficult. We assist clients who need to resolve disputes over a business's end. In some cases, it may be necessary to file a lawsuit to pursue your interests and make the right decision for your business.